THIS CAR MATTERS: 1911 Franklin Model D.
Be sure to check out  http://www.historicvehicle.org.  If you are a member consider joining.
And if you end up in the Tucson area, be sure to added the Franklin Auto Museum
1405 East Kleindale Road
Tucson, AZ 85719
(Entrance is on Vine Ave.)
(520)326-8038
Thanks for reading.
Tim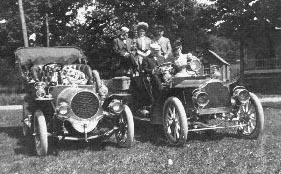 Franklin (automobile)
The
Franklin
Automobile
Company was an American manufacturer of
automobile
s in the United States between 1902 and 1934 in Syracuse,
…