"Sad" is the only way to describe this once beautiful machine.  I've seen this beauties many times during my visits to the museum (except the Blue Devil) that were or are in the sinkhole.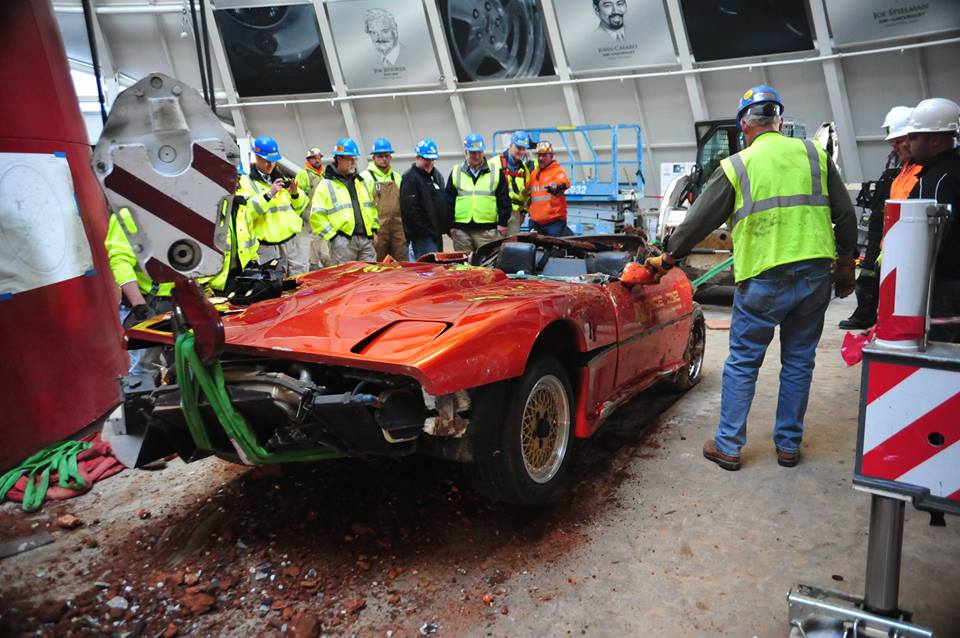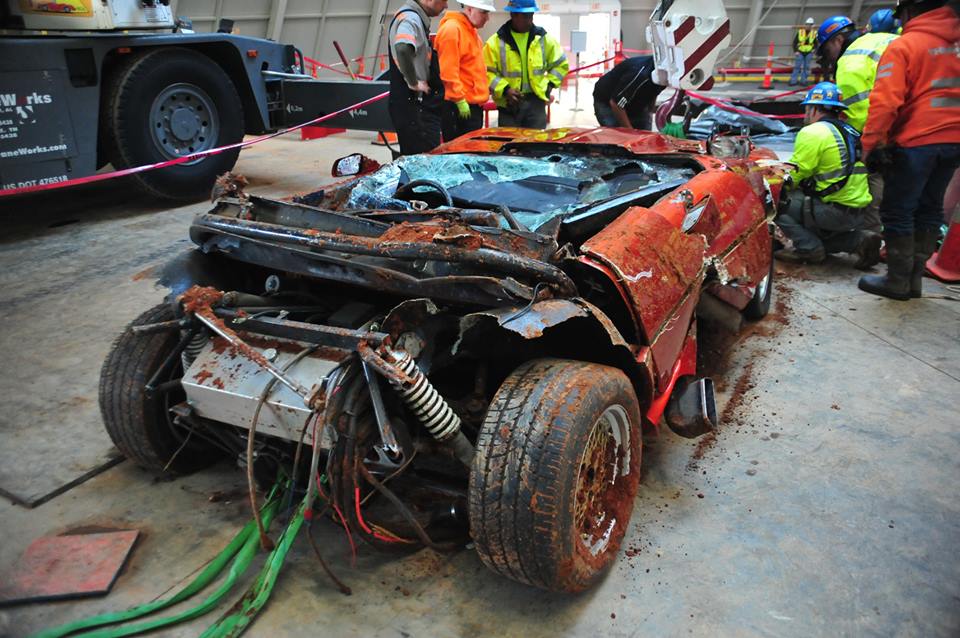 This was a very unique vehicle. As you can see it was crushed with a slap of concrete.  I think I read where one of the workers said it was "karate chopped".
Of all the damaged Vettes this one might just be the most impressive if they can restore it!!!!
Thanks for reading
Tim